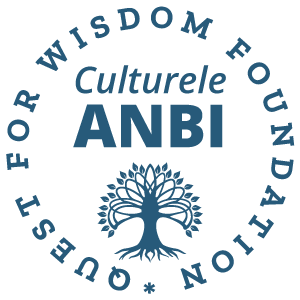 The Quest For Wisdom Foundation had several websites with partly overlapping content. Three of them have been merged into one website that provides information about the Foundation and its Quests.
The agenda is a Wordpress category with an extra date field. This way the activities are clearly announced without having to use an 'Event plugin'.
For the website, TastyMouse has designed a new logo and created various logos, including the quests and the ANBI status shown on the left.
questforwisdom.org
The latest project of the foundation is Animal Wisdom where various stories and artistic expressions of animals are collected and presented through the Intercultural Wheel of Animal Wisdom.