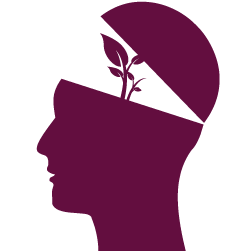 Denkstof stimulates thinking and conversation. To this end, she organises side sessions, courses and training sessions.
Denkstof is constantly evolving, which also means that the site changes regularly. In structure, form and content. In doing so, we constantly try to provide visitors with the clearest possible information.
The latest development is 'Joris van Ooijen Creatief Denkwerk' (Joris van Ooijen Creative Thinking), in which the Think Tank initiator offers his rich experience and discussion skills to organisations. In the form of Creative Dialogue, Creative Input, Creative Coaching and Let's Talk lunch conversations.
TastyMouse thinks along about the set-up, structure and content. We take care of the design and partly also the illustrations, we made a series of icons for the new website of Creatieve Denkwerk. In addition, we provide the newsletter and we make flyers and readers, both printed and digital flyers.